We Are Together Campaign
Our We Are Together campaign provides a good quality education for children, including all the children that appear in We Are Together, an award winning film about the Agape orphanage in South Africa.
The RISE Foundation pays for the children's school fees, uniforms, books, stationary, school trips and provides an after-school tutor to help them achieve their full academic potential. Since 2005, when our programme began, we have witnessed incredible growth in the children emotionally and academically. They have newfound pride and confidence as well as English fluency, improved grades and realistic goals. However, sponsoring the children's education is a long term commitment and we need your help to continue offering this support. You become a We Are Together Education Programme Sponsor for just £5 a week and help give a child the future they deserve.
Update from Agape
Thanks to Mark Nehrenz, an Agape volunteer, for this great video. Check out more videos here.
Check us out on FACEBOOK
Thank you to Tymasha from Texas for her donation this month! She has supported the Education Programme and the children of Agape and joined the Rise extended family. Thanks again!!!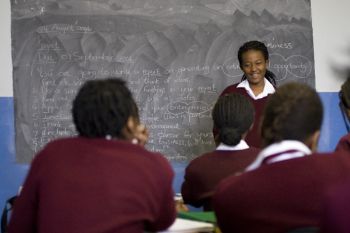 Read more about The Wolffing We Are Together Education Programme
FUNDRAISER SPOTLIGHT

*
Thanks to John Lock for becoming an Education Sponsor recently. Your contribution is much appreciated!
NEWS
FRIENDS OF WE ARE TOGETHER
The Shirt Off My Back
Thina Simunye is featured in the promo video for the Shirt Off My Back campaign. SOMB is a premium, eco-friendly apparel line which was founded on the simple model of one sold, one donated. For every item of clothing sold, SOMB donates a school uniform to a child in Africa. SOMB's mission is to ensure that no children are denied an education simply because they cannot afford a uniform. Learn more at http://www.sombstyle.com.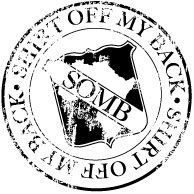 Be More
Be More is a Dutch/British charity that supports small development organisations in several African countries. In addition to offering financial support, Be More also helps partners like Agape develop volunteer programs. For more info, visit http://www.be-more.org/