In June 2008, the children finally made it to London, England ... for Nelson Mandela's Birthday party!! The Children of Agape choir was one of the performers at Mandela's birthday celebration in Hyde Park ( along with Amy Winehouse, Soweto Gospel Choir, Will Smith, Queen, Annie Lennox and many others!). They got to meet Mandela himself and performed to a crowd of 90,000 people and not one of them froze on stage. In fact they all bloomed. I've never seen them smile that big or dance with that much enthusiasm before. It truly was one of the greatest moments of their lives and they all said they would never ever forget it. You can read a great interview with the kids from their time in London here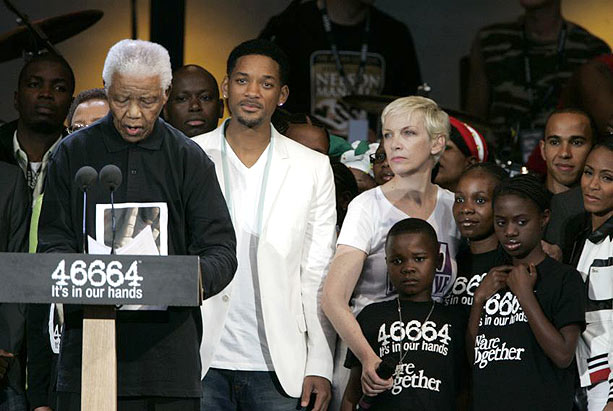 That's the Agape kids on stage with Madiba, Annie Lennox and Will Smith!
(Image credit: please let us know if this is your image. We've forgotten where we found it!)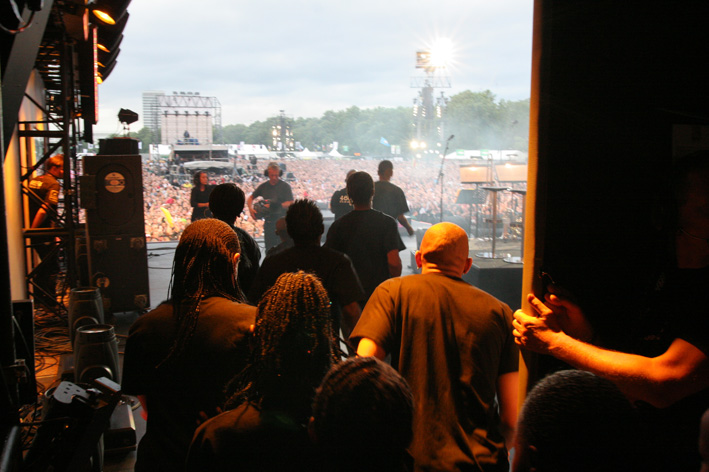 Running on stage to perform to 90,000 people in Hyde Park!
(Image credit: Pauline von Moltke)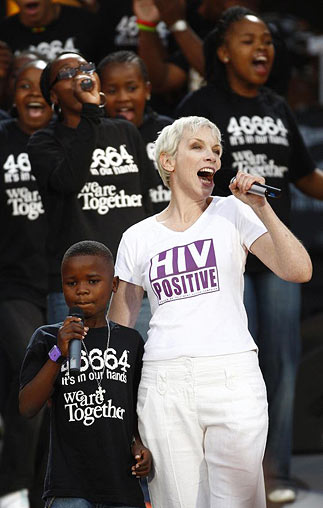 Singing their hearts out.
(image credit: please let us know if this is your image. We've forgotten where we found it!)