Congratulations to Thando for being accepted to Hillcrest High School. She is almost through the 7th grade and headed for Hillcrest to join Lungelo, Zakhele and Zodwa. All learners are sitting for exams this week and next, then it's (winter) break. More updates as marks come in. Way to go Thando! Follow us on Facebook for more updates as well.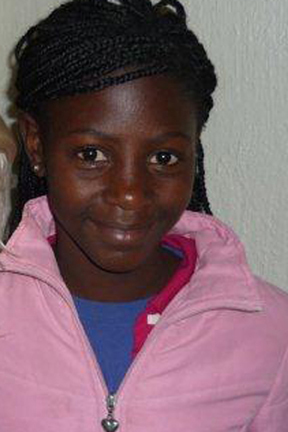 Comments:
Posted by
Firoj
on
Nov 20th, 2015
David Cho has selected a set of eggnaing marches. The premise is that listeners are usually surprised to hear the variety of sounds composers have titled as marches. When we think of a march, we usually think of music played in parades. This concert demonstrates the many occasions celebratory and solemn we use marches. It reminds us of the shared experiences and emotion which music can bring to our lives on these occasions. David's excellent narration and use of orchestral excerpts opens the music up a little further for the students. And twice during the concert the students are enthusiastic participants: they march during the Thunderer March, and clap along to the Radetzky March.John Williams March from Raiders of the Lost ArkSir William Walton Crown Imperial Coronation MarchFelix Mendelssohn Wedding March from Midsummer Night's DreamSir Edward Elgar Pomp and Circumstance March No. 1John Philip Sousa The Thunderer MarchCharles Gounod Funeral March of a MarionetteJohann Strauss, Sr. Radetzky MarchPyotr Ilyich Tchakovsky Symphony No. 6; III. Allegro molto vivace
Posted by
Gautam
on
Nov 22nd, 2015
Thank you Norm for sharing this tocihung writing on the friendship you shared with Donna. She sounds like an Amazing Person. I will pray for you and Melanie in your loss and hope you are comforted by knowing she is now at peace with many critters around her to love. And I too shed a tear at reading anything you write. You have not only a great skill with animals but a great gift of writing .
Posted by
Liselaine
on
Nov 22nd, 2015
it any better she was with you when we first met at the lltite blue vet office. I have no doubt she's being overrun by all the pets who got to Rainbow Bridge before her and just couldn't wait to see her again. We will truly miss her. http://fitbkemfwn.com [url=http://lolhpjwo.com]lolhpjwo[/url] [link=http://rlpthbj.com]rlpthbj[/link]
Posted by
Japneet
on
Nov 24th, 2015
I came upon your website and notceid your neighborhood is fighting the same thing our neighborhood is fighting. Our city gave away almost 7 acres of natural parkland in our neighborhood to a non-profit organization to build a waterslide park. We live in Montana and enjoy our open spaces and natural surroundings. The property is zoned public and a waterslide park is not allowed. Our city zoning code was ignored and now we are in a lawsuit with our own city so they will enforce their own laws! We never thought, as a neighborhood, that we would be having to go to court so our own city would abide by the laws they put in place for citizens! Good luck in your efforts and keep fighting!!
Posted by
Nikhil
on
Nov 26th, 2015
Seeing that Pulte is not notifying their curetmoss, I am happy that at least people are finding out about this via our signs and website. We have a wonderful community, awesome location, and just plain old nice neighbors we really don't want our property values crushed or our lovelyl natural landscapes ruined by this huge building going up in our neighborhood.At least you can make an informed decision on your home purchase. If you do decide to buy welcome to our neighborhood! And please join our fight against the BAC proposal to build. http://kzlpeda.com [url=http://nvdiujcjfvc.com]nvdiujcjfvc[/url] [link=http://sirytmi.com]sirytmi[/link]
Posted by
mariellen
on
Oct 14th, 2016
Great looking site. Presume you did a bunch of your very own html coding. http://tinyurl.com/jjl3tn9
Posted by
PatrickWak
on
Jun 17th, 2017
http://www.deephousemix.com/jjbjkhdmh0a/profile.aspx
http://www.eso-skillfactory.com/en/user/mgfabhcik2s
http://www.ase-institute.org/index.php/forum/welcome-to-varsita/10304-easy-money-online
http://demcoyhaique.cl/index.php/forum/welcome-mat/23264-marchfirst-spins-off
http://www.artscow.com/user/djlddkkjm7a-2617613
Leave a Reply